The Boat : Nora J
Catamaran Charters has been operating since 2001 and has a perfect safety record.
The boat is a Seawind 1000 which offers space and comfort found only in boats twice the cost.
There is a maximum of 12 people making your event more personal.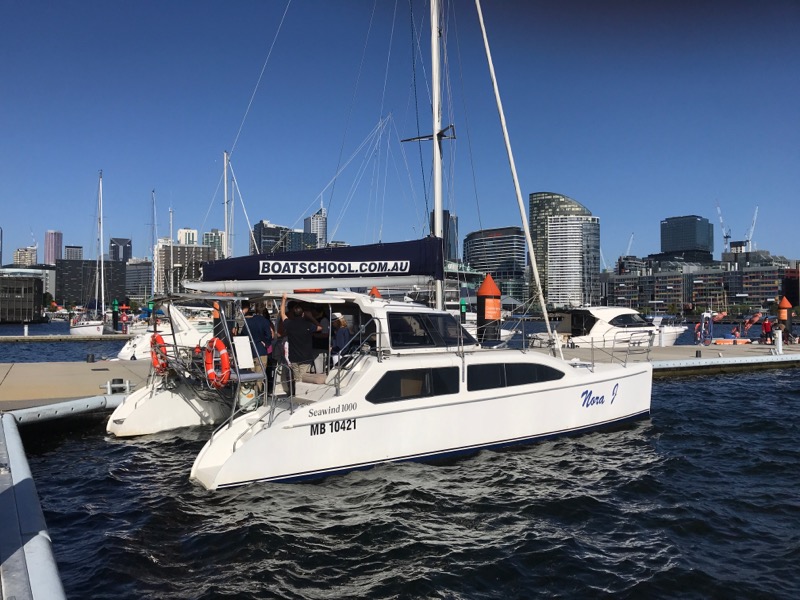 The Skipper : John Sanders
John your skipper is a AMSA registered commercial Master, a Cert IV Trainer and Assessor, has Master V qualifications and has been a Yachting Australia Trainer. John has been sailing for over 40 years and loves sharing the experience with all onboard.
Areas that John has sailed include; Victoria, Bass Strait, Tasmania, NSW and Queensland coastlines and inland waters. Overseas include: – Albania, Corsica, Croatia, France, Greece, Italy, Montenegro, Sardinia, Singapore, Spain, Tunisia, Turkey.